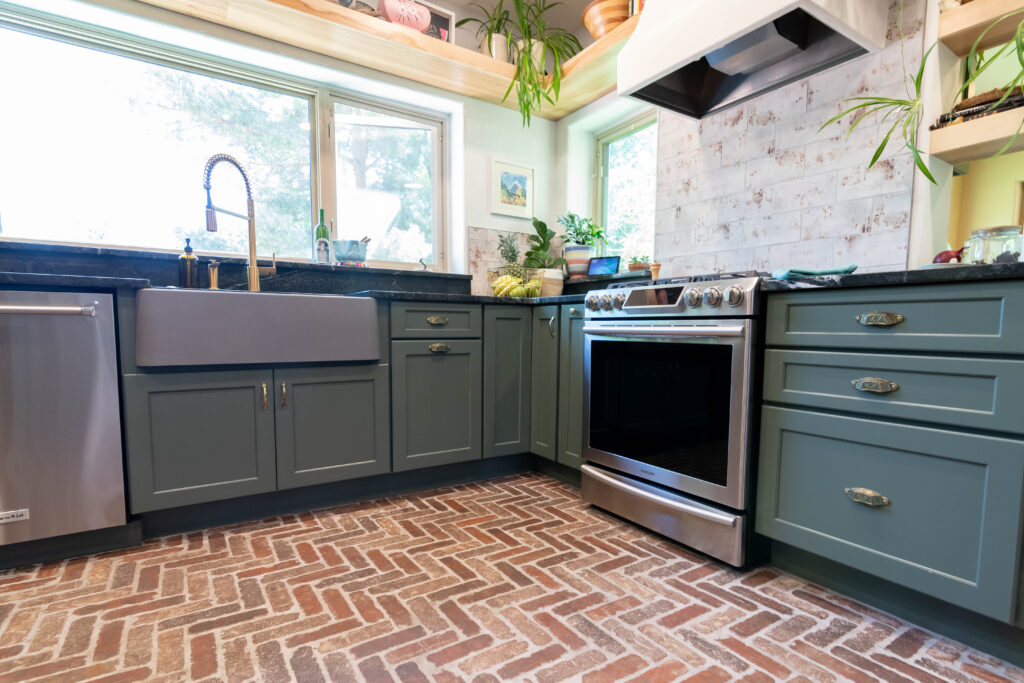 With 2022 wrapping up before we know it, and the new year just around the bend, we are already gearing up to bring you the hottest trends for 2023! Our designers are excited to share these big ideas with you! From enhanced tech (YES! Tech is bleeding into the kitchen!), to bold colors, to multifunctional spaces, 2023 is all about maximizing convenience while improving comfort and letting your personal sale show through. Here are 6 trends we think you should keep your eye on this year.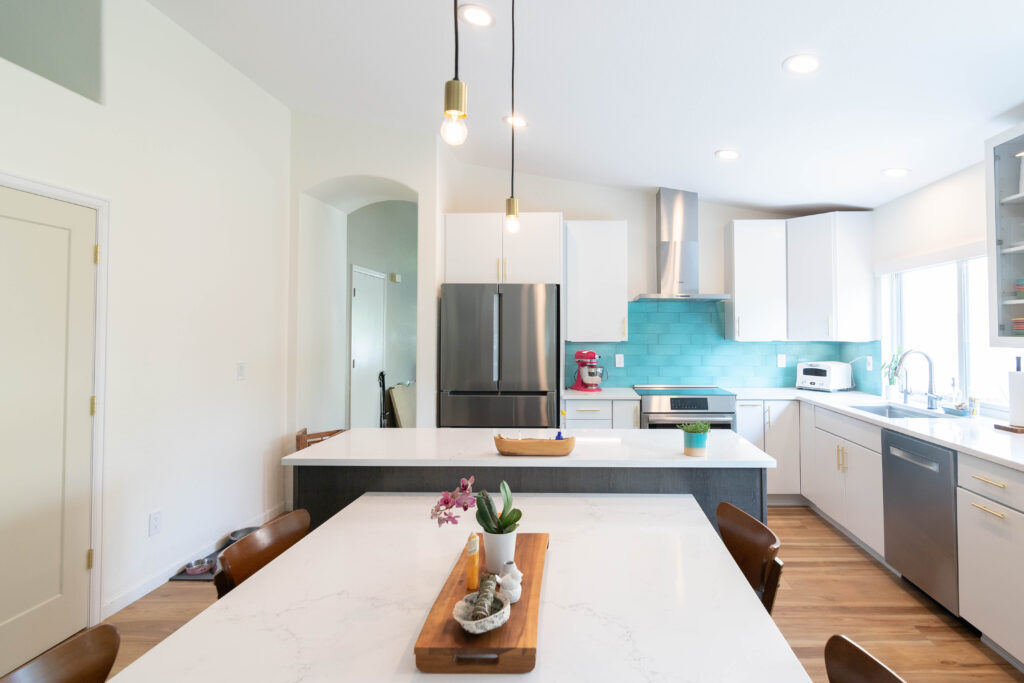 Large Islands Made for Dining
Move over traditional dining rooms, this is the new way for gathering friends and family! We all know that the kitchen is the heart of the home and all of your guests congregate there anyway. Many homeowners are opting for larger than life islands! Some even some that double as their kitchen table to maximize their space and redefine what it looks to host big gatherings.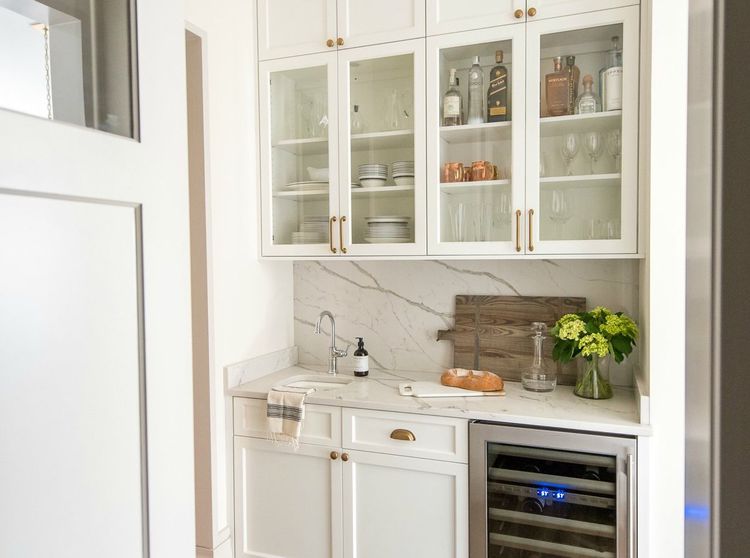 The Butler's Pantry
Sometimes referred to the working pantry, or functional pantry, butler's pantries are on the list and their popularity is expected to rise in 2023. They offer such a great space for extra food prep, a hidden coffee bar, and a great place to keep extra appliances so they're off of your regular kitchen cabinets allowing a more clean and streamlined look.
The Slab Backsplash
The traditional white subway tile is being replaced with a sleek, large-scale slab in the same or complementary colors of continuous material. Marble is a hugely popular choice with calm veining and nearly endless color choices.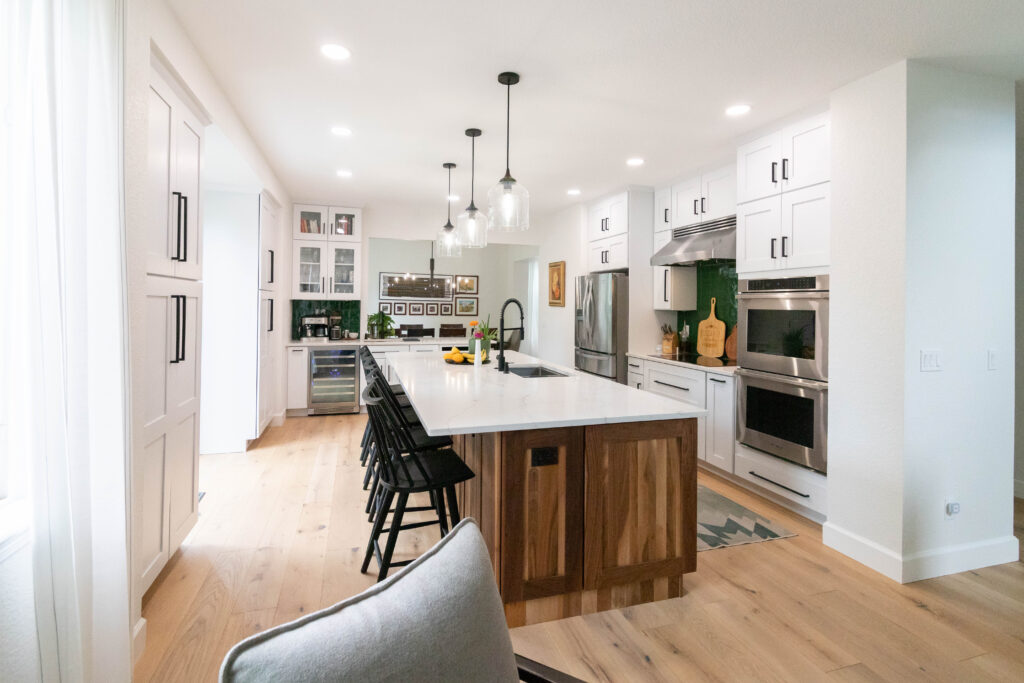 Organic Elements
Every year we see more and more about bringing the outdoors in, and 2023 is going to be no different. Lots of natural stone and warm wood cabinetry is one of the top requests right now. We love this because it pulls away from the all white, sterile feel of the basic kitchen and allows you to bring personality and character to your home making it a unique showpiece to share with family and friends.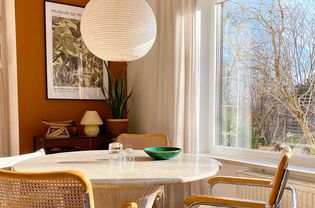 Warm Colors are In
While the trade and true classic colors aren't going anywhere, we expect kitchens to get a bit more colorful in the new year. Homeowners are choosing warmer tones and bright pops of color rather than the minimalist look that has been in for years past. Why not lean into this and create a space that becomes a conversation piece!?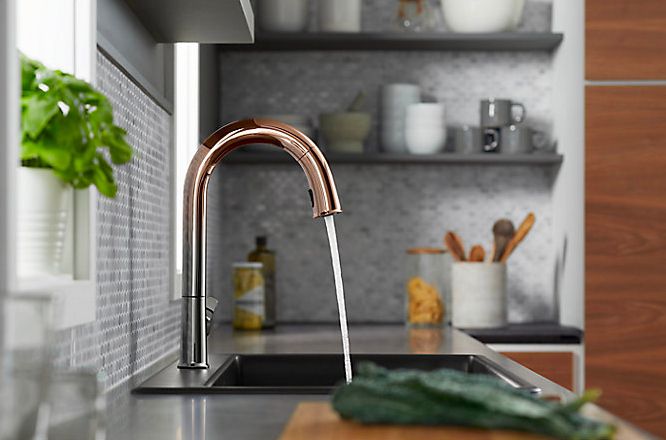 Smart Technology
As tech becomes seamless in all the other aspects of our lives, it has begun to be a staple in the kitchen too! From smart touches faucets, to voice activated appliances, to refrigerators with camera view directly connected to your smart phone, the options really are endless!